In an era of explosive digital growth, a successful business is virtually synonymous with robust Information Technology (IT) capabilities. As your business gears up for takeoff, it's crucial not to overlook your IT strategy. Inadequate IT planning leaves you vulnerable to cyber threats, operational inefficiencies, and customer dissatisfaction. To stay secure and competitive, you'll need a sturdy IT backbone. Below is a punch list of key IT components your budding business should be considering.
Secure Your Networks
Your IT infrastructure is only as strong as its weakest link. A well-secured network is the first line of defense against cyber threats. Ensure that firewalls are set up and maintained correctly, and use secure, encrypted connections like VPNs for remote work. Regularly update and patch your network devices and systems to protect against the latest vulnerabilities.
Develop a Cybersecurity Strategy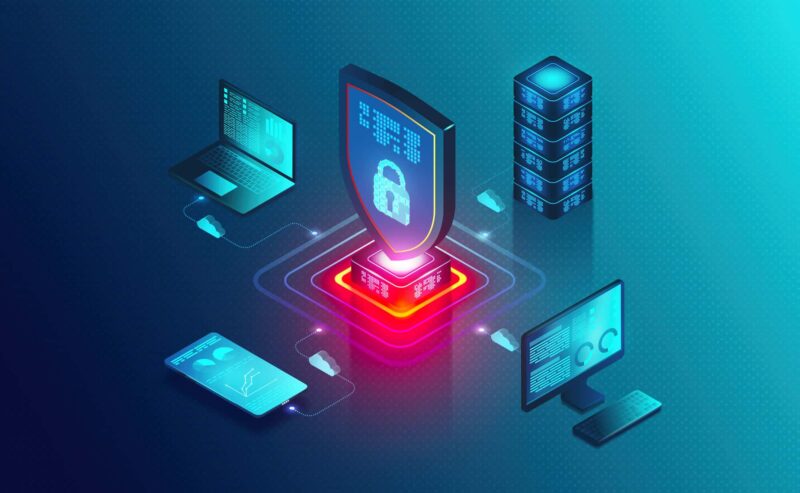 Cybersecurity isn't an option; it's a necessity. Develop a comprehensive cybersecurity strategy that includes antivirus and anti-malware solutions, threat detection and response, and regular system audits. Educate your staff on safe online behaviors and implement policies to minimize risks, such as password guidelines and procedures for reporting suspicious activity.
Leverage Cloud Technology
Cloud technology offers scalability, flexibility, and cost-effectiveness, which are particularly beneficial for small businesses. By hosting data and applications in the cloud, you can access your resources from anywhere and scale up or down based on your current needs. Additionally, many cloud providers offer built-in security features.
Invest in Reliable Hardware and Software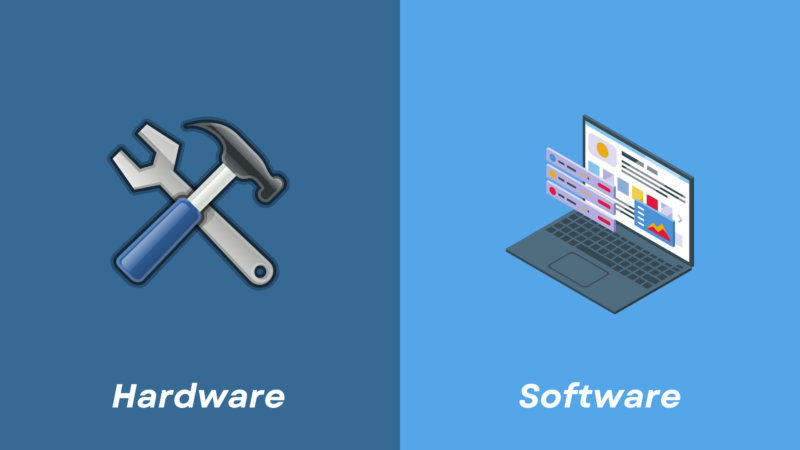 Your choice of hardware and software will significantly impact your team's productivity. Invest in reliable, high-quality technology that aligns with your business needs. Continually update your software and replace outdated hardware to keep your business running smoothly and to benefit from the latest features and security updates.
Implement a Robust Backup and Disaster Recovery Plan
No matter how secure your systems are, data loss can occur due to factors like hardware failure, human error, or natural disasters. Implement a robust backup and disaster recovery plan to protect your critical data. Regularly backup your data off-site or in the cloud and test your recovery plan to ensure that you can quickly restore operations in case of a disaster.
Enhance Communication and Collaboration Tools
Effective communication and collaboration are crucial to business success. Implement tools like email, video conferencing, and collaborative software to keep your team connected. Choose tools that integrate well with each other and provide strong security features to protect sensitive communication.
Prioritize IT Support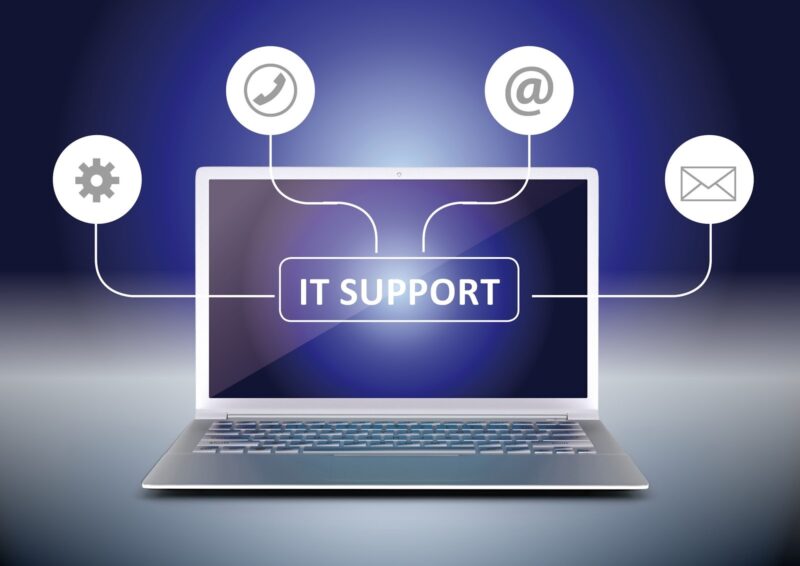 IT issues can derail productivity and cause unnecessary stress. Prioritize providing your team with reliable IT support. This might involve hiring a dedicated IT professional, outsourcing to a managed service provider, or a combination of both, depending on your business size and needs.
Plan for Scalability
Your IT infrastructure should be designed to grow with your business. This means considering your future needs when choosing software, hardware, and network solutions. By planning for scalability from the outset, you avoid costly and disruptive technology overhauls down the road.
Regularly Review and Update Your IT Strategy
Your IT strategy shouldn't be a set-it-and-forget-it endeavor. Technology and business needs evolve, and your IT strategy should too. Regularly review and update your IT strategy to ensure it continues to align with your business goals, addresses emerging threats, and takes advantage of new technology opportunities.
Comply With Data Protection Regulations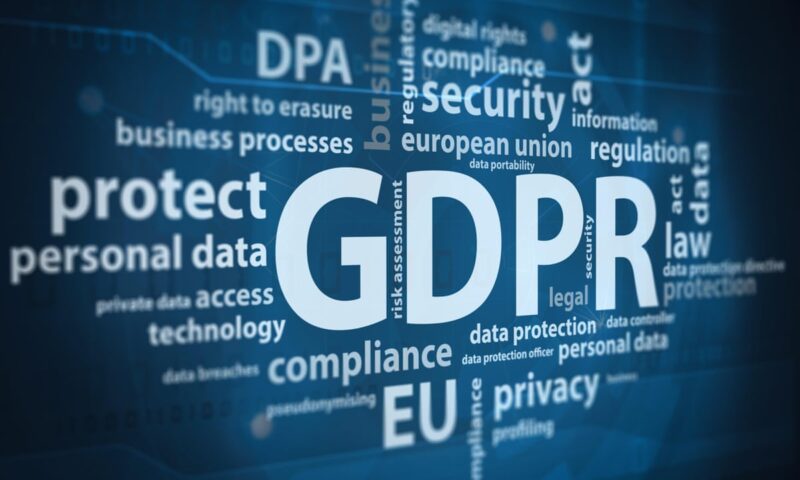 Different industries and regions have varying data protection regulations. Ensure you understand and comply with relevant laws to avoid hefty penalties and reputational damage. This might involve implementing certain security measures, managing data in specific ways, or obtaining certain certifications. Also, stay abreast of any changes in legislation to ensure ongoing compliance.
Leverage Business Intelligence and Data Analytics
As your business grows, you'll generate more data, which can be leveraged to drive strategic decisions. Investing in business intelligence and data analytics tools can provide insights into your operations, customer behavior, and market trends. These tools can help you identify opportunities, optimize processes, and forecast potential issues.
Foster a Culture of Digital Literacy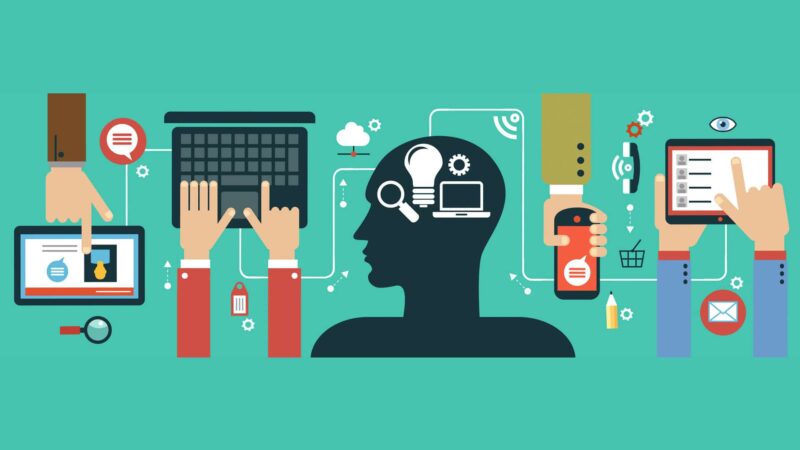 Every member of your team plays a role in effective IT utilization. Foster a culture of digital literacy by providing regular training and resources. This can include cybersecurity awareness, using collaboration tools, and understanding how to leverage digital tools to enhance their productivity.
Protect Your Digital Assets With Intellectual Property Rights
As you develop unique software, databases, or other digital assets, consider securing intellectual property rights. Copyrights, patents, and trademarks can provide legal protection and add value to your business.
Establish Clear IT Policies
Clear IT policies set expectations for how your employees should use and interact with your business technology. These can cover a range of issues, from acceptable use of company hardware to social media guidelines. Policies should be easily accessible and reviewed regularly to accommodate changes in your IT infrastructure.
As a burgeoning business, ensuring that you have a comprehensive IT strategy is critical for growth, stability, and resilience in today's fast-paced digital landscape. Don't allow your business to be left vulnerable by an inadequate IT strategy. As the stakes get higher, make sure your IT is ready to meet the challenge. After all, as the adage goes, "Failing to plan is planning to fail". Don't let your IT be your failure point. Instead, allow it to be your springboard to success.