In today's digital world, safeguarding your personal information from cyber threats is essential. With the sheer number of data breaches and malicious activities on the rise, it has never been more important to be conscious of how you interact with technology.
This article provides all the vital information needed to protect yourself in this increasingly hostile online landscape.
Learn about different types of malware, best practices for creating strong passwords, and other ways to keep your information secure from hackers and other malicious actors.
Get informed now and stay safe!
Identifying Potentially Malicious Apps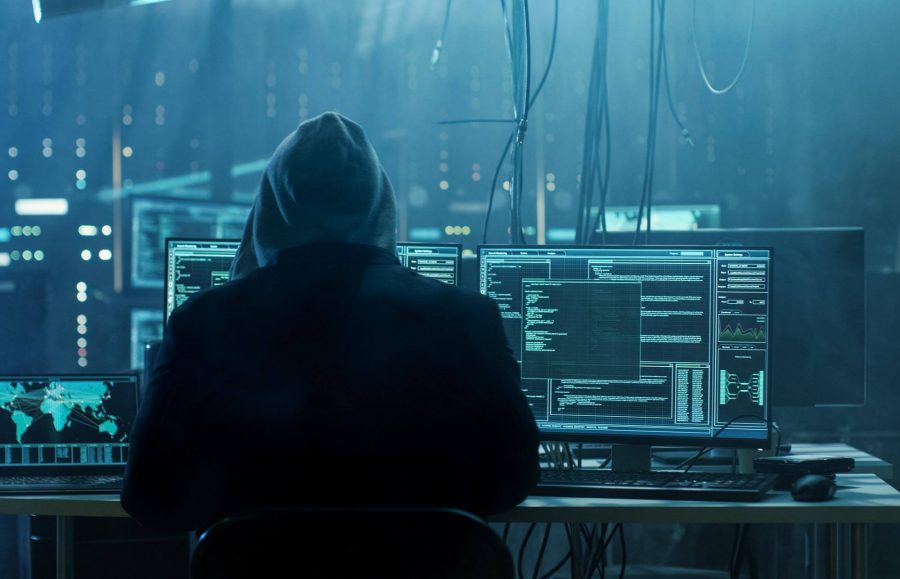 When it comes to protecting your personal information from cyber threats, one of the first steps you should take is identifying potentially malicious apps. There are a variety of ways to do this.
First and foremost, be sure that you download applications only from official app stores such as Google Play or Apple's App Store. This will help to ensure that any app you download has been pre-screened for safety by the store itself.
If an application seems suspicious, be sure to research the company behind it before downloading it onto your device. Read reviews and look up any other pertinent information online to make sure that the developer is reputable and not trying to steal your data or install malware on your device.
Additionally, pay attention when granting permissions for certain functions within an app; if something seems out of place or overly intrusive, don't grant permission until you know exactly why these permissions are being requested and what they'll be used for.
Finally, always keep your devices updated with security patches so any potential vulnerabilities can quickly be addressed before malicious actors exploit them.
Protecting Your Personal Information with Secure Passwords & Two-Factor Authentication
When it comes to protecting your personal information online, secure passwords and two-factor authentication are essential. Secure passwords should be different for each account and include a combination of uppercase letters, lowercase letters, numbers, symbols, or special characters.
Two-factor authentication adds an extra layer of security by requiring users to verify their identity using a code sent via text message or email when logging in from unknown devices and locations. Utilizing both secure passwords and two-factor authentication provides peace of mind while also keeping your data safe from cyber threats.
It's important to remember that cybersecurity is a continuous process rather than one set action you take once. As technology advances so do the tactics used by cybercriminals which means safeguarding your various accounts with strong passwords is a must – as is regularly updating them if needed.
Additionally enabling two-factor authentication can provide further assurance that only authorized individuals have access to your confidential information at all times no matter where they are accessing it from.
For App Security 101: Shielding Your Personal Information from Cyber Threats to be successful you need more than just knowledge; having the right tools in place such as secure passwords & two-factor authentication will help ensure that any sensitive data remains safe from malicious actors on the web
Knowing When and How to Update Your Software
Knowing when and how to update your software is essential when protecting personal information from cyber threats. To start, it's important to note that software updates are released for a variety of reasons – including bug fixes, security improvements, and performance enhancements.
As such, keeping up-to-date with the latest versions of applications is key to taking full advantage of their features while also ensuring protection against potential vulnerabilities or malicious attacks.
It's also recommended that auto updates be enabled within each app as this can help ensure any new patches and/or feature upgrades are automatically added as soon as they become available – though you should always double-check whether this has been activated prior on occasion just to be sure!
Additionally, many laptops & desktops come equipped with Windows Update which will patch Microsoft products whenever an upgrade becomes available so it's advised users keep this option enabled if possible.
Finally, mobile phones should have both iOS & Android operating systems updated with the newest versions as soon as they become available after being released by app stores like Google Play or iTunes App Store respectively for them to benefit from additional data privacy options provided by those releases plus other enhanced security measures integrated into newer OS builds too.
Conclusion
The modern digital age requires us to stay vigilant in protecting our personal information. By following the guidelines of this article, such as changing passwords regularly and avoiding suspicious links or downloads, you will be better equipped in keeping your data safe.
Additionally, if you visit GatherXP, you can rest assured that your personal information is kept confidential and protected from any outside sources. With the right knowledge and tools at hand, having a secure online presence is achievable for everyone!