Adding hair extensions to your natural hair is a great way to change up your look and add extra volume. But, if you want the style to look truly seamless, you need to know how to blend them in properly.
In this article, well explore some tips for creating a perfect blend between your own hair and any added extensions. From understanding color matching techniques to knowing which products work best with different types of extensions, our guide will help you achieve the most natural result possible.
So read on and learn more about mastering the art of blending!
Preparing Your Hair for Extension Integration
Getting your natural hair ready for the integration of extensions is an important part of the process. To ensure a seamless blend, follow these steps: 1.
Wash and condition your hair thoroughly to remove any dirt or product buildup that may interfere with achieving a clean look. 2.
Gently towel-dry your hair until its damp but not dripping wet; this will help create a better bonding environment later on. 3.
Use a wide-tooth comb to detangle any knots or tangles in your strands before attempting to apply extensions, this will prevent damaging them while trying to fix them afterwards. 4.
Apply leave-in conditioning products such as argan oil or coconut oil onto damp strands before styling, as they can help reduce friction and protect against breakage when applying the extensions later on. 5.
Finally, use heat protection spray before using heated tools for styling – this will help reduce damage caused by excessive heat from styling tools like curling irons and flat irons used during integration processes of extension application methods .
Choosing the Right Extensions for Blending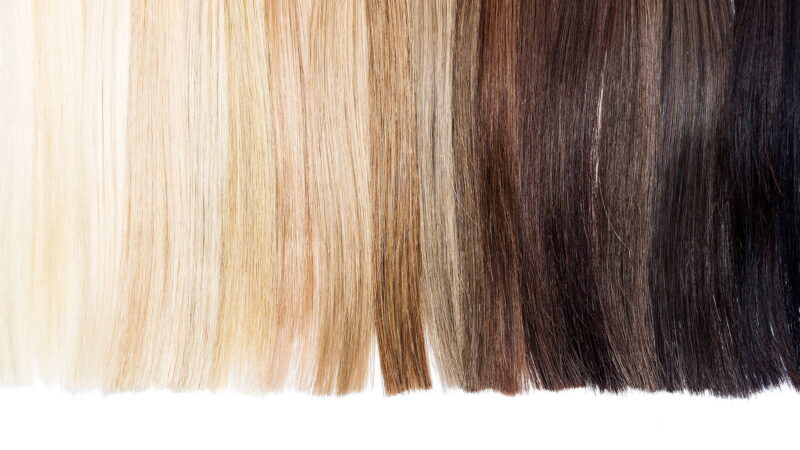 When it comes to choosing the right extensions for blending, there are a few tips you should keep in mind. First and foremost, make sure that the color of your hair extensions is as close to your natural hair color as possible.
This will help create a seamless blend when styling and curling your hair. Secondly, ensure that the length of your extensions match with how long you want them to be – too short or too long can look unnatural and disrupt the balance between natural hair and extension pieces.
Finally, opt for high-quality products to guarantee longer lasting locks without any frizzing or tangling issues! When done properly, blending hair extensions with natural strands can give you amazing results!
Styling Techniques to Achieve a Seamless Look
When it comes to achieving a seamless look with hair extensions, there are some key styling techniques that can help you ensure the perfect blend between your natural hair and the extensions. The first step is to use a quality heat protectant spray on both your own hair as well as the extensions before using any hot tools. This will help reduce potential damage from the heat and preserve the health of your locks.
Additionally, when using curling or flat irons, it is important to avoid clamping down too hard which could result in crimping of either your own strands or the extension pieces. Instead, lightly glide over each section multiple times until you achieve desired results without compromising their integrity.
Another key tip for styling blends perfectly with hair extensions is to maintain flexibility by alternating between different curls sizes such as small barrel-sized waves and medium beachy waves. This creates an effortless style that looks naturally blended with no visible difference between real tresses and extra volume pieces.
Finally, be sure to finish off every session with a light mist of hairspray for long lasting hold that still allows movement throughout even after hours of wear!
Conclusion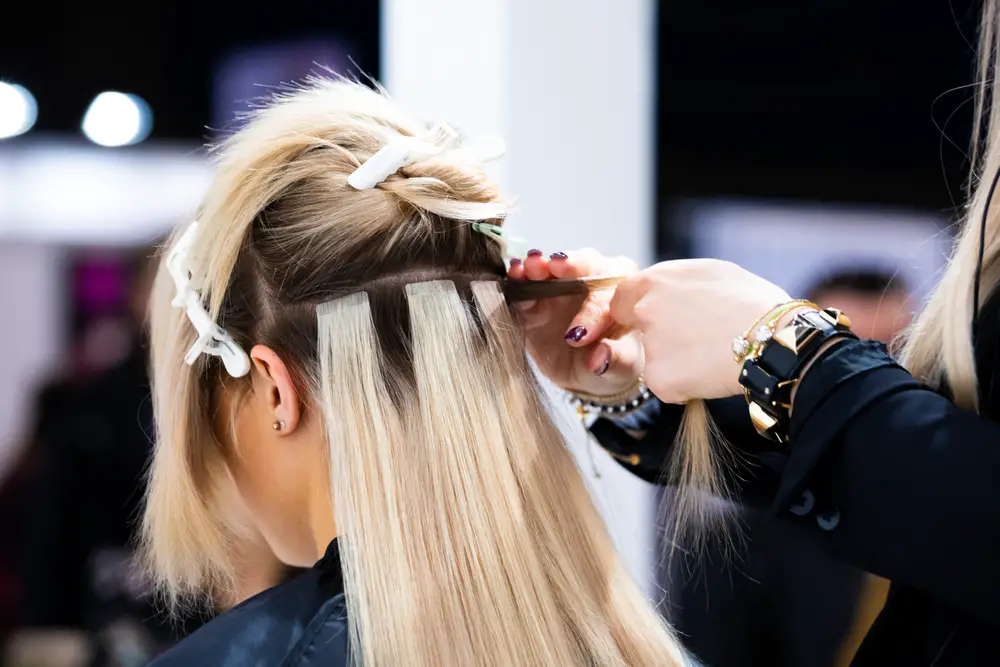 The Art of Blending is a great way to seamlessly integrate Hair Extensions with your natural hair. With the right tips and techniques, you can create a look that blends your extensions perfectly into your own hair.
This will give you the freedom to experiment with different styles while maintaining the integrity of both sets of hair. Whether youre looking for more volume or length, blending is an easy and effective way to get it without sacrificing quality or appearance.